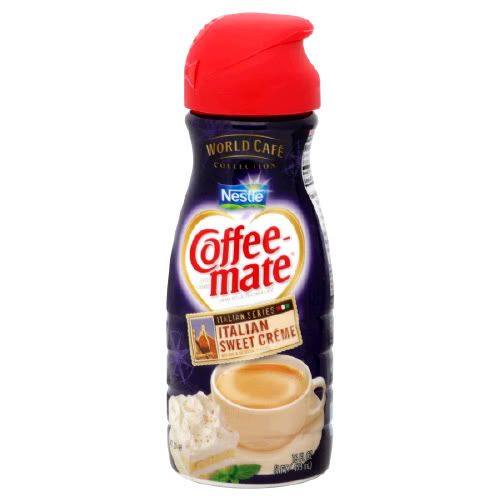 Non-dairy coffee goodness!

I like my coffee two ways- either strong and black or light and sweet. More often then not my choice for coffee at home is light and sweet because I can stay in and deal with having dairy creamer.

It was a happy discovery to find this Coffee-Mate, not only is it non-dairy but it taste pretty good!. I am not sure to be honest what makes it Italian sweet creme but it is indeed sweet- I didn't feel the need to add any extra Splenda to my cup and it is very creamy (cremey?).





PURCHASED FROM:


Albertsons Supermarket

An excellent product for the lactose intolerant- and for everyone else.